About us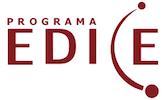 EDICE Programme (Studies on the Discourse of Politeness in Spanish) is an international project research network based in Sweden that focuses on linguistic, social and cultural aspects of Spanish and all its variants, centring particularly on politeness phenomena and related sociopragmatic notions (such as identity and face). EDICE Programme aims at distributing knowledge resulting from original research on the subject matter in and about Spanish; in other words, EDICE Programme strives at providing academic exchange and publishing opportunities to junior and senior experts on the Spanish language, its variants, and their different related sociocultural aspects that may be of scientific interest.
For over eighteen years, EDICE Programme (www.edice.org) has published the results of European and Latin American research projects on the phenomenon of politeness in Spanish. Up to 2018, EDICE Programme has published 12 books and more than 400 peer-reviewed articles, most of them available online as open access resources. This initiative positioned EDICE Programme in a prominent place in the academic community to which it is addressed.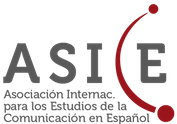 In 2012, some researchers connected through EDICE Programme community created the International Association for Communication Studies in Spanish (ASICE), registered as a legal entity in Sweden under registration number 802467-0997 to guarantee academic freedom in pursuit of the democratic system and joint social advancement.
ASICE aims to be an international forum for researchers, professors, research centers and other institutions that want to promote interest and scientific activities that deal with the structure of language, communication and discourse in Spanish in all its varieties and in different social contexts from a sociocultural perspective.
ASICE - Asociación Internacional para los Estudios de la Comunicación en Español
Personería Jurídica 802467-0997
Diana Bravo (Directora)
Ripstigen 3, 7tr.
Solna, Estocolmo
Suecia
+46 9 424043